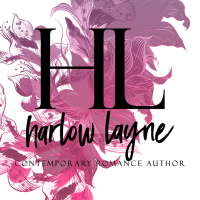 Harlow Layne
Contemporary Romance, Women's Fiction
Harlow Layne has lived her entire life in Missouri where she now lives with her husband, two kids, and two dogs. She's addicted to all thing happily ever after.

She started writing fanfiction several years ago and decided to try writing my own book that had been swirling in my head for years.

Indie Author. Romance Writer. Reader. Mom. Wife. Dog Lover. Addicted to all things Happily Ever After and Amazon.
Literature is the immortality of speech.
August Wilhelm Von Schlegel